Flea & Tick Control Should Be Year-Round

We reccommend VECTRA 3D for our dogs. Right now you can take advantage of a great promotion thru Vectra 3D.

Go to

www.vectrapet.com

and you can print off a coupon for a FREE dose of Vectra 3D. Only one coupon per household is allowed.

Also, if you were to purchase a 3 month supply, you get a coupon for 1 FREE application. Even better, if you purchase a 6 month supply, you get a coupon for 3 FREE applications.

---

Check our Facebook page for specials only for our Facebook friends.

Ordering medication has never been easier--with the click of a button, you can place your order request 24/7 and have the products delivered to your door.
Welcome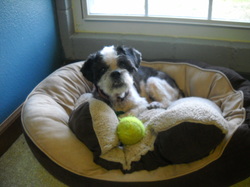 Located in Shawnee, Oklahoma, Dogwood Veterinary Hospital's staff
has a combined 30+ years of experience to provide the best in health care for your dogs and cats.
We offer outstanding customer service, a warm atmosphere, and the most up-to-date procedures and technology for your pets' care and comfort.
---
About Us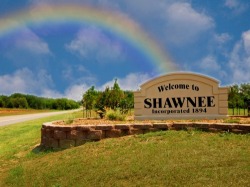 Shawnee, Oklahoma
In May 1997, Dr. Gary Marr and Dr. Trent Marr, father and son veterinarians, opened their practice in Shawnee. Dogwood Veterinary Hospital was established, with the purchase of Hensley Veterinary Clinic, which had been in its current location since 1977.
Dr. Gary continued to practice from his established hospital in Del City, Okla., while Dr. Trent moved over to work at Dogwood.
After 36 years, Dr. Gary retired from veterinary medicine in 2002 and closed his Del City practice. In 2007, Dr. Trent bought out Dr. Gary to become sole owner of Dogwood Veterinary Hospital. Dr. Gary still does relief work at the hospital as needed.
---
Disclaimer
All quotes, videos, comments and information published by Dogwood Veterinary Hospital (DVH) and its contributors are for informational purposes only. DVH encourages you to confirm the information found here through other sources and to review the information carefully with your pet's health care provider(s). The information provided here is not intended to replace health advice offered by your pet's health care team. DVH will not be liable for any direct, indirect, consequential, or other damages arising therefrom. We use original, stock, and purchased photography. The individuals portrayed in the images may be models and are not intended to imply endorsement or association.

---